Los Angeles County bail bonds are written by California licensed, professional bail bonds agents of Bail Bonds LA. We are open 24 hours per day and ready to serve you in any town in Los Angeles County. When a friend, family member or other loved one has been arrested in LA County, this can become stressful for the family not to mention embarrassing.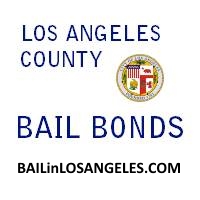 If you've never had to post a bail bond in Los Angeles County before then you might feel a bit intimidated by the process. You've probably called around to a number of Los Angeles County bail bonds agents and have heard different pricing, payment plans and even heard you may only have to pay 1% down.
Trust us when we say the only true way to bail a defendant out of jail is to be open and honest with the client and the courts. Your bail rate is set by California law at 10% and cannot be lower nor higher. LA Bail Bonds does offer bail financing and payment plans for those who cannot otherwise afford to pay the whole Los Angeles County bail bond amount.
Los Angeles County Bail Bonds Calculator
Enter the amount of the bond you need to get the approximate cost of your bond:
The Los Angeles County Bail Bonds Process
Once you make contact with our bail bondsman, he or she will either give you paperwork to fill out or to save time you can fill out the bail bond forms prior to meeting him. No transportation? Not a problem. We understand you may be too tired to drive, not familiar with the area or maybe too shaken due to the stress… we will come to you at any time of day or night.
Bail Bonds in Los Angeles County has courteous, experienced and licensed California bail bondsmen who will guide you through each step of the Los Angeles County bail bonds process until your friend or loved one is released.
Video:
How Bail Bonds Work in California
How Los Angeles County Bail Bonds Work

How does bail bonds work in California? The county court will set the defendant's bail. A California bail bond company will post the bailbond for you as low as 8%. Co-signors guarantee the full bail amount will be paid to the bondsman if the defendant does not appear in court.
---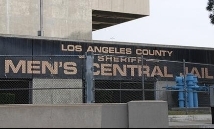 Los Angeles County Jail
Get information about posting bail in Los Angeles County jail along with directions to the jails at our
Los Angeles County Jail Locations
page.
441 Bauchet Street
Los Angeles, CA 90012
Tel: 213.473.6100
Link to the Los Angeles County Criminal Courts Complex: http://en.wikipedia.org/wiki/Clara_Shortridge_Foltz_Criminal_Justice_Center