Below are the Los Angeles County jail locations for Los Angeles and Orange County California. Please note that often phone numbers and addresses may change, and if you find an address of phone number that needs to be changed in our system please let us know by contacting us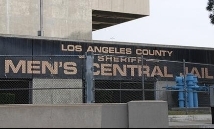 One thing we would like to stress is that you not go directly to the jail and to wait for our licensed Los Angeles bail bondsman to arrive. We know this is a very trying time for you and your family and you may be worried and upset about your loved one being behind bars, but we also know that sometimes tempers can flare at officers inside the jail, regardless if they were the arresting officer or not. We would like you to know that we will be fast and efficient and will be with you every step of the way through the Los Angeles bail bond process, which is why we would like to meet with you in the parking area of the jail.
Los Angeles County Bail Bonds Calculator
A friend or loved one in LA County Jail? Use this Bail Bond Calculator to determine the approximate cost of your bail.
Enter the amount of the bond you need to get the approximate cost of your bond:
You are more than welcome to go inside the facility as it is a public place, but to speed the bail process along we need to be sure all attention is focused on getting the defendant released from custody. So before you step in the building please wait for our bail agent or plan on meeting somewhere to talk about the bail process at this or any jail location in Los Angeles.
Most Important Jail Facilities in Los Angeles
Men's Central Jail 441 Bauchet St Los Angeles, CA 90012 213 473-6080
Inmate Reception Center (Twin Tower) 450 Bauchet St. Los Angeles, CA 90012 213 473-6080
L.A. County Jail 450 Bauchet St. Los Angeles, CA 90012 213 473-6080
Los Angeles County Jail Locations for Bail Bonds
77th Street Regional Jail 7600 S. Broadway Los Angeles, CA 90003 (213) 473-4851
Alhambra Jail 211 S. First Ave. Alhambra, CA 91801 Phone: (626) 570-5145
Arcadia Jail 250 W. Huntington Dr Arcadia, CA 91066 (626) 574-5150
Azusa Jail 725 N. Alameda Ave. Azusa, CA 91702 (626) 812-3277
Baldwin Park Jail 14403 E. Pacific Ave. Baldwin Park, CA 91706 (626) 960-1955
Beverly Hills Jail 464 N. Rexford Dr Beverly Hills, CA 90210 (310) 550-4951
Burbank Jail 200 N. Third St. Burbank, CA 91502 818 238-3010
Century Regional Detention Facility 11705 Alameda St. Lynwood, CA 90262 213 473-6080
City of Industry Jail 150 N. Hudson Ave. City of Industry, CA 91744 626 330-3322
Claremont Jail 570 W. Bonita Ave. Claremont, CA 91711 909 399-5411
Covina Jail 444 N. Citrus Ave. Covina, CA 91723 626 858-4413
Crescenta Valley Jail 4554 N. Briggs Ave. La Crescenta, CA 91214 818 248-3464
Culver City Jail 4040 Duquesne Ave. Culver City, CA 90232 310 837-1221
Devonshire Area Jail 10250 Etiwanda Ave. Northridge, CA 91325 818 756-8266
Downey Jail 10911 Brookshire Ave. Downey, CA – 90241 562 861-0771
East L.A. Jail 5019 E. Third St. East Los Angeles, CA 90022 323 264-4151
El Monte Jail 11333 Valley Blvd. El Monte, CA 91731 626 580-2110
Foothill Area Jail 12760 Osborne St. Pacoima, CA 91331 818 756-8865
Gardena Jail 1712 W. 162nd St. Gardena, CA 90247-3732 310 217-9632
Glass House 150 N. Los Angeles St. Los Angeles, CA 90012 213 485-2555
Glendale Jail 140 N. Isabel St Glendale, CA 91206-4313 818 548-3124
Glendora Jail 150 S. Glendora Ave. Glendora, CA 91741 626 914-8250
Harbor Area Jail 2175 John S. Gibson Blvd. San Pedro, CA 90731 310 548-7617
Hawthorne Jail 4440 W. 126th St. Hawthorne, CA 90250 310 970-7258
Hermosa Beach Jail 540 Pier Ave. Hermosa Beach, CA 90254 310 318-0360
Hollywood Area Jail 1358 N. Wilcox Ave. Los Angeles, CA 90028 213 485-5125
Huntington Park Jail 6542 Miles Ave. Huntington Park, CA 90255 323 826-6622
Inglewood Jail 1 Manchester Blvd. Inglewood, CA 90301 310 412-5325
La Verne Jail 2061 Third St. La Verne, CA 91750 909 596-1913
Lakewood Jail 5130 N. Clark Ave. Lakewood, CA 90712 562 866-9061
Lancaster Jail 501 W. Lancaster Blvd. Lancaster, CA 93534 661 948-8466
Lennox Jail 4331 Lennox Blvd. Lennox, CA – 90304 310 671-7531
Lomita Jail 26123 Narbonne Ave. Lomita, CA 90717 310 539-1661
Long Beach Jail 100 Long Beach Blvd. Long Beach, CA 90802 562 570-7260
Malibu / Lost Hills Jail 27050 Agoura Road Agoura, CA 91301 818 878-1808
Manhattan Beach Jail 420 15th Street Manhattan Beach, CA 90266 310 802-5189
Marina Del Rey Jail 13851 Fiji Way Marina Del Rey, CA 90292 310 823-7762
Maywood Jail 4317 Slausen Ave. Maywood, CA 90270 323 562-5008
Metropolitan Jail Section (Parker Center) 150 N. Los Angeles St. Los Angeles, CA 90012 213 485-2555
Monrovia Jail 140 E. Lime Ave. Monrovia, CA 91016 626 256-8000
Montebello Jail 1600 W. Beverly Blvd. Montebello, CA 90640-3932 323 887-1313
Monterey Park Jail 320 W. Newmark Ave. Monterey Park, CA 91754-2818 626 307-1245
North County Correctional Facility 29340 The Old Road Saugus, CA 91350 213 473-6080
Norwalk Jail 12335 Civic Center Drive Norwalk, CA 90650 562 863-8711
Pacific Area Jail 12312 Culver Blvd. Los Angeles, CA 90066 310 202-4505
Palmdale Jail 1020 E. Palmdale Blvd. Palmdale, CA 93550 661 267-4300
Parker Center 150 N. Los Angeles St. Los Angeles, CA 90012 213 485-2555
Pasadena Jail 207 N. Garfield Ave. Pasadena, CA 91101 626 744-4501
Pico Rivera Jail 6631 Passons Blvd. Pico Rivera, CA – 90660 562 949-2421
Pitchess Detention Center East Facility 29310 The Old Road Castaic, CA 91384 213 473-6080
The Old Road Castaic, CA 91384 213 473-6080
Pomona Jail 490 W. Mission Blvd. Pomona, CA 91766 909 620-2131
Redondo Beach Jail 401 Diamond St. Redondo Beach, CA 90277 310 318-0616
San Dimas Jail 270 S. Walnut Avenue San Dimas, CA 91773 909 599-1261
San Fernando Jail 910 First St. San Fernando, CA 91340 818 898-1267
Santa Clarita Jail 23740 Magic Mountain Parkway Valencia, CA 91355 661 255-1121
Santa Monica Jail 1685 Main St. Santa Monica, CA 90401 310 458-8482
Signal Hill Jail 2175 Cherry Ave. Signal Hill, CA 90755 562 989-7200
South Gate Jail 8620 California Ave. South Gate, CA 90280 323 563-5400
Southeast Area Jail 145 W. 108th St. Los Angeles, CA 90061 213 485-6930
Southwest Area Jail 1546 W. Martin Luther King Blvd. Los Angeles, CA 90062 213 485-2615
Sybil Brand Institute for Women 4500 E. City Terrace Dr. Monterey Park, CA 90063 213 473-6080
Temple City Jail 8838 Las Tunas Dr. Temple City, CA 91780 626 285-7171
Torrance Jail 3300 Civic Center Drive Torrance, CA 90503 310 618-5631
Twin Towers Correctional Facility 450 Bauchet St Los Angeles, CA 90012 213 473-6080
Valley Jail Section (Van Nuys Station) 6240 Sylmar Ave. Van Nuys, CA 91401 818 756-8358
Vernon Jail 4305 Santa Fe Ave. Vernon, CA 90058 323 587-5171
Walnut Jail 21695 E. Valley Blvd Walnut, CA 91789 626 913-1715
West Covina Jail 1444 W. Garvey Ave West Covina, CA 91790 626 939-8550
West Hollywood Jail 720 San Vicente Blvd. West Hollywood, CA 90069 310 855-8850
West Valley Area Jail 19020 Van Owen St. Reseda, CA 91335 818 756-8545
Whittier Jail 7315 Painter Ave Whittier, CA 90602 562 945-8250
Wilshire Area Jail 4861 W. Venice Blvd. Los Angeles, CA 90019 213 485-4027