If you are arrested in Los Angeles, which could be just the city, or Los Angeles County or any surrounding suburb; the most important thing to remember is who your bail bondsman is. Knowing who to call at 2am when arrested in Los Angeles is as important as knowing to remain silent during the arrest. Getting bail bonds in Los Angeles County is simple if you follow the following information.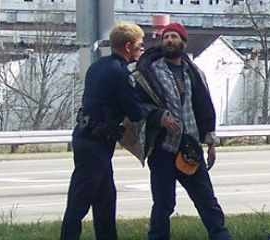 You may not even know what you did was illegal as there are many laws to abide by in the great city of LA. So while committing an unknowing crime, the legal process in Los Angeles is just a bit different than other cities to get bail in California. So while you may be unfamiliar with the laws and legal processes, rest assured your Demetria's bail bondsman in Los Angeles is familiar with them.
Here are some basic rules to follow if you are arrested in Los Angeles so you can take to get yourself out of trouble and on your way home with as little hassle as possible:
Remain silent. Speaking to the police or your cellmates can further damage your legal case and also increase the amount of time you are being held; especially if new charges come your way.
You may actually be given 2 phone calls. I should be to the person you know has the money to bail you out. Don't call people just to tell them you've been arrested. Call the person who has the cash that can pay the Los Angeles bail bonds company immediately. It does not matter if this person is a relative or a friend, but make sure it's someone you can rely on in your time of need.
The second phone call should be to your bail bondsman. You may be afforded the opportunity to call directly, do so, but be sure you have a co-signor in place our you'll be wasting everyone's time.
While waiting for bail, and it may take anywhere from 30 minutes to 3 hours, be sure not to talk about your alleged crimes with anyone. Just keep to yourself, keep your mouth shut and you'll be free faster than you expect.
Arrested in Los Angeles… We Can Help
We at Demetria's bail bonds Los Angeles understand bad things happen to good people and that anytime you may be arrested in Los Angeles for even the slightest infraction. It's best that you keep calm, go with the flow, remain silent and call us anytime of the day or night. We are available to help you 24 hours a day, seven days a week – just call us at 323.752.9670 and we'll respond faster than you expect.